Established in 1967, the Allegheny County Chiefs of Police Association is a non-profit
organization dedicated to improving law enforcement in Allegheny County.
Our Members Include The
Chiefs of Police,
Assistant Chiefs of Police,
Superintendents of Police, and
Captains of Police of the police departments of the various political subdivisions within Allegheny County, Pennsylvania, as well as Life Members, Associate Members, and Honorary Members.
Our Membership Includes The
District Attorney of Allegheny County,
Sheriff of Allegheny County,
Superintendent of the Allegheny County Police,
Chief of Police of the City of Pittsburgh,
United States Attorney for the Western District of Pennsylvania,
Special Agent-in-Charge of the Pittsburgh Office of the FBI,
Special Agent-in-Charge of the Pittsburgh Office of the Secret Service.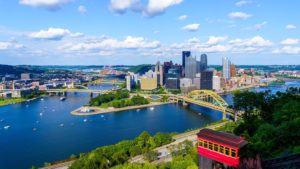 Our Goals Include
Promoting and fostering a close working relationship among our members and between law enforcement and the public;
Planning for the education and training of police officers;
Encouraging social, patriotic, and fraternal activities in order to promote civic and cultural betterment of the communities which we serve;
Aiding in creating and maintaining standards for efficient law enforcement;
Advancing and developing effective means for the detection and prevention of crime;
Advocating uniform legislation for police officers.